You've taken the classes, walked across the stage, and you're ready for the harvest. What now? Here at Florida Apostolic Bible Center, we believe that our alumni are family and encourage you to stay connected!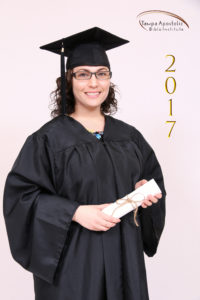 Volunteerism
At the heart of Florida Apostolic Bible Center's founding principles is the call to serve, and our alumni demonstrate that spirit in their lives. There are many volunteering opportunities at Florida Apostolic Bible Center and we encourage our alumni to consider volunteering in the following areas:
Administrative Support

Mentorship (current students)

Fundraising / Sponsorship

Event Planning

Outreach / Networking

Resource Development

Commencement Ceremony
FREE Resources
Make the most of your alumni experience by taking advantage of special resources available to you. Our faculty and staff are available to guide you in your personal and spiritual development. Several additional classes are available to you:
Pastoral Development

You and Your Money

Training Up Your Child

Marriage Principles

Leadership Principles

Understanding Teaching
Other resources are available based on need.
Continual Education at Florida Apostolic Bible Center
Here at Florida Apostolic Bible Center, we strive to expand our student body and program. This results in providing courses designed to support continual growth. Alumni are welcome to attend courses added to programs at a fraction of the cost.
Give
Every donation made to Florida Apostolic Bible Center helps support programs and activities designed to improve the Institute and its students. We encourage our alumni to continue to support our mission to equip our students for the harvest.